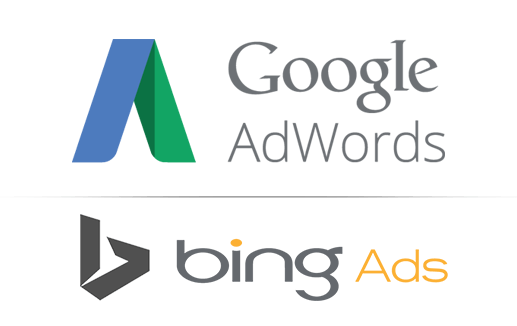 What is Pay per Click (PPC) advertising?
Pay per Click adverts hold the most premium positions on any given search engine – Google/ Bing/ Yahoo and occupy the top 3-4 results on the page.
In order to be found in this section you are essentially entering an auction in which you dictate the most you are willing to pay to be found in a certain position, on a certain device at a certain time of the day.
What are the benefits of PPC Advertising?
We can target your customers geographically from a singular postcode to the entire United Kingdom or even international campaigns.
Increased sales and leads
Instant results
Why outsource your Adwords advertising to Click Thru Media?
We are Google certified professionals with extensive experience in running successful Adwords campaigns for our customers with proven Return on Investment.
We are a consultancy that offers an in depth business review ensuring we select the right budget, keywords and campaign strategy before we set you live online.
We offer a fully managed service so that you can get back to looking after your business. Saving you time and money.
Our advertising methods are measurable allowing you to track: clicks thru to your website, calls, impressions, average position and keyword analysis. Tracking this data means we are able to consistently amend and update your campaign to make it as water tight as possible. This will lead to less wastage and in turn a higher click to lead ratio.
30 day rolling contracts with a minimum of 30 day notice of cancellation. Give us your trust for 30 days so we can prove our value to you and your business.
Google Adwords is a transparent form of advertising. You only pay when someone clicks on your advert. It's as simple as that.
Ready to find out more?
Contact us to book a free consultation with one of our advisors today.
Contact us